Walk-in Refrigeration Systems

Click here for Walk-in quote request form.
You may also click on additional links below for more information.

Walk-in Coolers and Freezers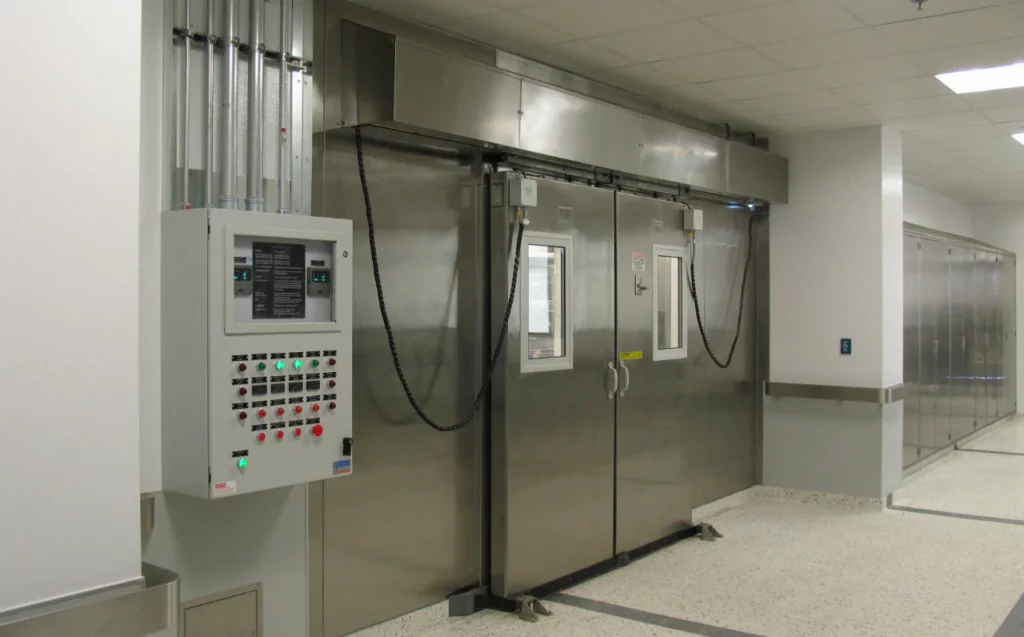 Walk-in coolers and freezers provide your facility with the best solution to utilize space and maximize cadaver storage. No matter how large or small the space, Mortech Manufacturing will get you the right equipment you need to make it work. We use only the highest quality materials to build our coolers and freezers. They are designed with prefabricated modular, precision formed, metal clad insulated panels to facilitate assembly and disassembly, when relocating and or expanding. If interested in obtaining a quote, fill out the following form and email it back to us at:
info@mortechmfg.com
Walk-in Coolers and Freezers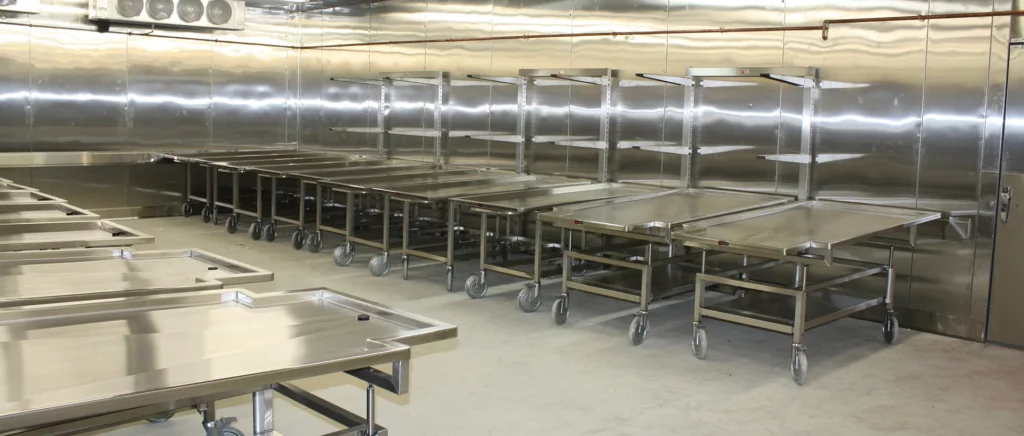 Delivery will be made to job sites by factory truck or common carrier with installation instructions provided. When installation is included, complete installation will be provided by experienced factory personnel or approved contractor.
Ten (10) year warranty on walls and ceiling panels. Refrigeration condensing units come with factory one (1) year compressor warranty (no labor). An optional four (4) year extended compressor exchange warranty is available.